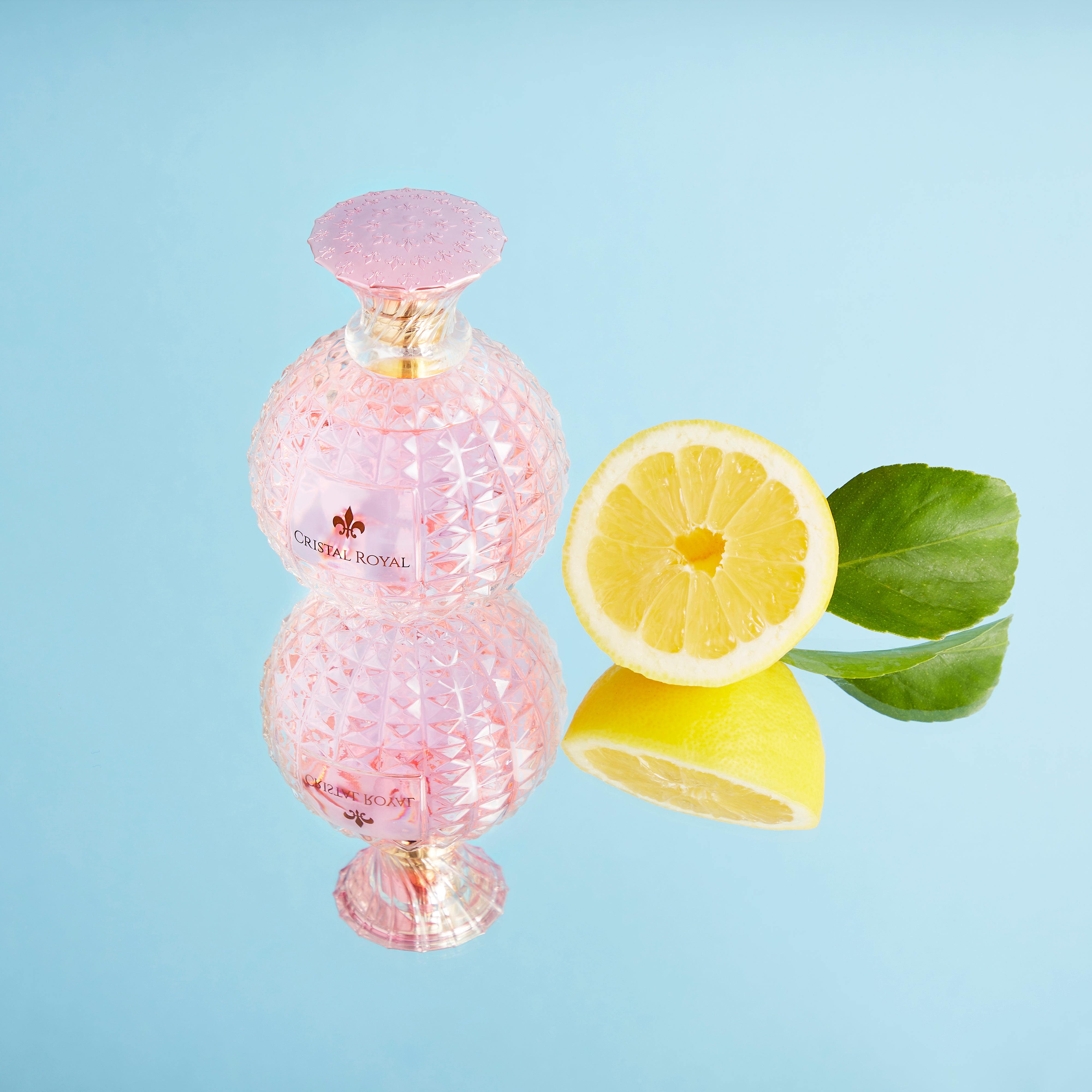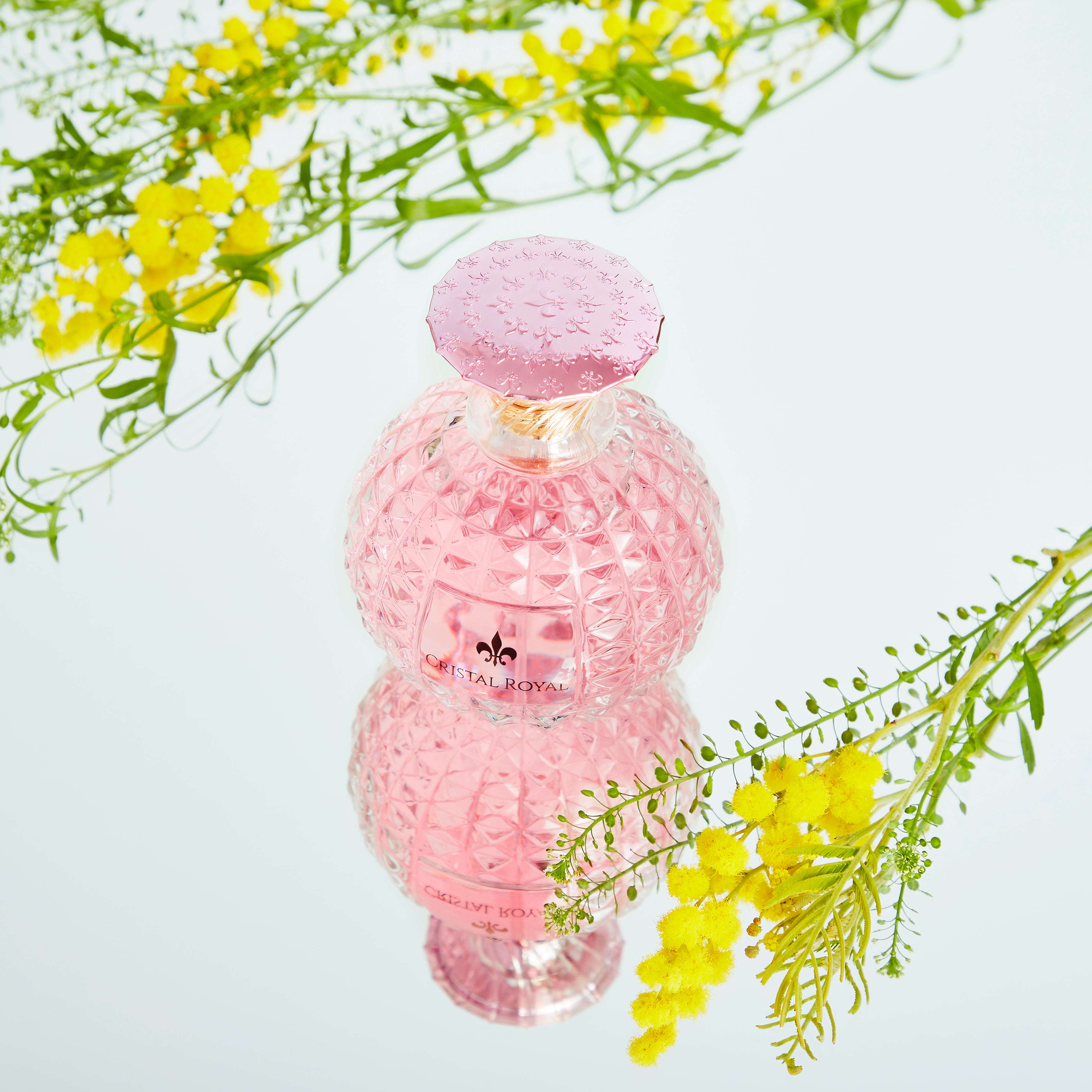 CRISTAL ROYAL ROSE
Sale price

€53,00
Regular price
(/)
---
THE CRISTAL ROYAL ROSE FRAGRANCE

A fresh and joyful fragrance, like a delicate veil on the skin. The delicate fragrance of a poetic and joyful princess. With Cristal Royal Rose, Marina revisits the codes of beautiful crystal. She is inspired by the know-how of master glassmakers, and imagines a jewel-like bottle whose thousand and one facets create a joyful and colourful play of light.
MARINA'S WORD
"I love the aftermath of a storm, when nature takes over. The light illuminates the raindrops, the clouds disappear and the rainbow takes shape in its play of coloured curves. What could be more poetic, joyful and luminous than a rainbow? Cristal Royal Rose is this burst of colour. This morning rainbow that brings a touch of joyful and radiant poetry to the wearer."
THE CRISTAL ROYAL ROSE WOMAN
The young girl Cristal Royal Rose is joyful. Every moment of the day is an opportunity to look, to be amazed, to marvel. A rainbow makes her smile. She closes her eyes to take in the smell of the wet earth. A ray of sunshine on her face puts her in a good mood. This incredible inner ability to be enthusiastic makes her glow on the outside. People like to be with her. Her spontaneity brings poetry, light and joy to everyday life.
THE OLFACTORY NOTES
Top notes
Fresh and cheerful fruity accords reveal themselves with delicate charm. 
A sunny hook built around a lemon note with a mischievous sparkle, a tasty pear bursting with light and a velvety peach that envelops the lemon bursts with a tender sweetness. A colourful tutti frutti that creates a burst of youthful freshness from the first notes.  
Heart notes
The floral bouquet brings a beautiful balance between fruity vivacity and floral sweetness. 
The enticing rose petals play with their seductive roundness and youthful freshness. The lively, gushing fresia, softened by the powdery accents of the violet, create an olfactory harmony that is both intoxicating and mischievous. 
Base notes
A caressing base with an airy, slightly sweet freshness. 
The fine, light fragrances of ambroxan, enhanced by echoes of warm cedar and creamy musk, underline the flowery, joyful heart with infinite delicacy. 
Choose options